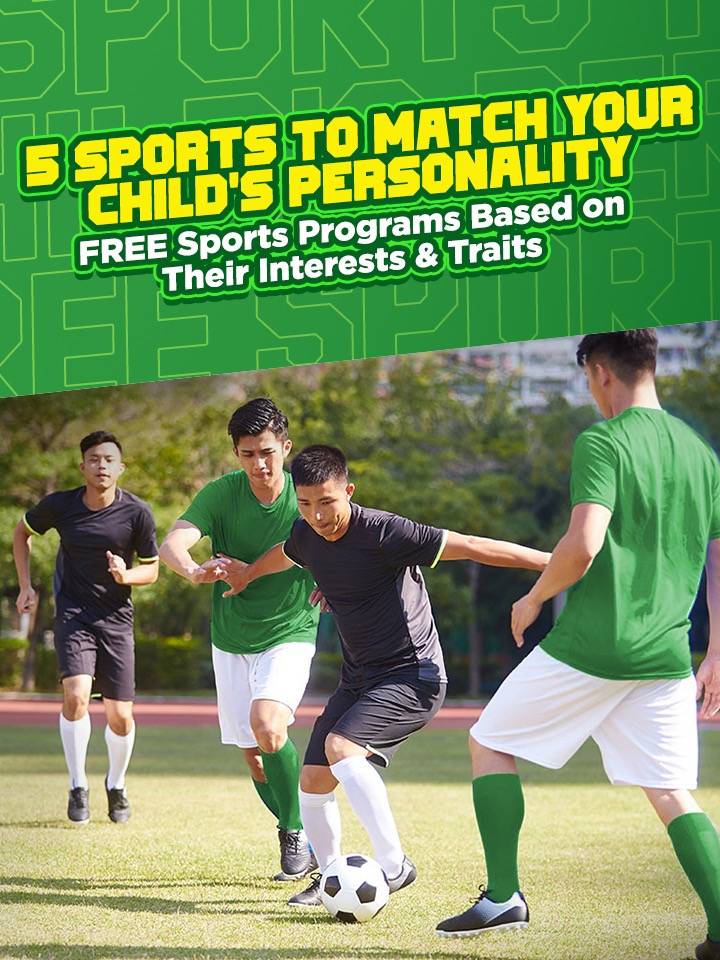 5 Sports to Consider Based On Your Child's Personality
Playtime, which often involves physical activity, is an essential part of children's lives. Apart from the social and spatial intelligence they develop while playing, it is an outlet to use their pent-up energy. When raising active children, sports and personality are two things that often go hand-in-hand in the minds of supportive parents. Sports in an effective way for children to express their personality and energetic side. By allowing your child to engage in sports, you contribute to their well-being–from fine-tuning their motor skills and tactical thinking abilities to building their confidence and social skills. MILO Sports Programs offer year-round sports clinics to help you jumpstart your kids' Champion Journey.
So how do you choose the right types of sports for your child? While there are many to choose from, there's likely at least one that fits your child's personality. Here are different kinds of sports to consider:
1. Basketball
As one of the most popular sports in the country, basketball is a promising start to your child's sports journey. If your child loves playing outside and being surrounded by other energetic kids like themselves, they're in for exciting core memories of their childhood with basketball. They learn team dynamics and strategy as they sharpen their skills in dribbling, shooting, and passing the ball to their teammates. As a team sport, basketball allows your child to build on teamwork and trust among their teammates to work towards a common goal–shooting the most hoops within the time limit set by the shot clock while committing the least offenses throughout the game.
Find out more about MILO Basketball for Kids here.
2. Football
Another sport with a huge following in the country is football. Not to be confused with American football, European football is one of the top choices in sports clinics for kids, aside from basketball. Over the years, football–or what is sometimes referred to as soccer–has found its place in the heart of Filipinos. Football clubs, big and small, have arisen in various venues across the country. Like basketball, this sport encourages camaraderie and teamwork–two things Pinoys are particularly good at. The sport also builds on someone's creativity, intuition, and decision-making skills. You might have a child who enjoys being outdoors, diving into the dirt during playtime, and doesn't mind when green fields turn muddy. If so, they'll have a grand time playing football with newfound friends. 
Find out more about MILO Football for Kids here.
3. Taekwondo
Learning self-defense at an early age sets a good foundation for agility, reflexes, and strategic thinking as your child gets older. Like other forms of martial arts, taekwondo relies on fundamental forms that you build on to perform more difficult moves. The five tenets of taekwondo comprise the following: courtesy, self-control, integrity, perseverance, and indomitable spirit. If you want your child to develop these traits, then taekwondo might just be ideal for them. Through taekwondo, kids can build their confidence by overcoming limitations and becoming more goal-oriented as they level up into different belt colors.  
Find out more about MILO Taekwondo for Kids here.
4. Tennis
Watching a tennis match can get exciting, but your child will learn to appreciate the physical rigors of the sport even more once they attend this fun clinic! Despite it being a no-contact sport, it's still physically demanding since it requires your child to run, jump, swing, and reach for a yellow ball just to hit it across the court. If your child has more of an independent spirit –or can perform well with one other team player– tennis would be an ideal option for them.
Find out more about MILO Tennis for Kids here.
5. Chess
If your children don't enjoy physical activity or being outdoors as much as other kids and you see that they thrive better in smaller circles than in big groups, then chess may be an ideal sport to try.
Chess is a kind of sport that teaches patience, fosters strategic and logical thinking, and improves one's cognitive skills. While it requires relatively less physical activity compared to others, chess is a very competitive sport. It also helps develop one's perseverance, foresight, circumspection, and sportsmanship.
Find out more about MILO's Free Online Chess Course here.
_________________________________________________________________________________________________
Any sport your child learns guarantees one thing: you will see them having fun. But while it's great to encourage your kids to get into sports, you also need to sit and talk with them about which sport they enjoy and feel comfortable with so you can help them decide which sport they wish to pursue. Even if it's not mentioned in the list above, consider hearing your child out when they share about another sport or activity that sparks their interest. In the end, it becomes a win-win situation: your child gets into a productive activity that helps them develop personal skills, and they get to learn the sport they could be passionate about. Who knows? The next inspirational sports story could be about your child's success.
In partnership with both national and local sports organizations around the country, MILO has created several sports clinics and content partnerships to give kids the opportunity to learn new skills and develop personal values. Parents can use the FREE  MILO Home Court Digital Sports Programs or enroll kids in MILO Sports Clinics on-ground classes. Some of the Coaches and trainers are former Olympians and international athletes to better ensure your child gets the most out of the classes. 
Find the complete list of MILO Sports clinics and their respective schedules by visiting the MILO website.