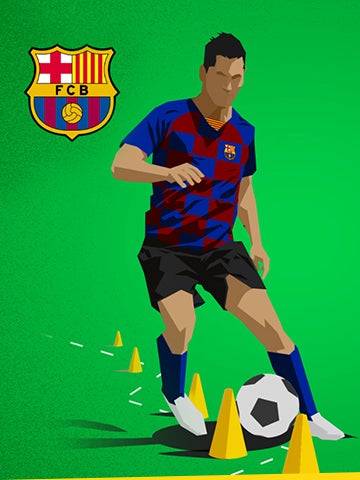 Don't let your kids miss this rare chance to train with the world-renowed FC Barcelona Barca Academy. Grab this opportunity to learn the basics of football with our champion coaches in this FREE 4-week program!
WEEK 1 
FOOTBALL DRIBLING DRILLS 
Let's kick off Week 1 of football! Train with FC Barcelona Barca Academy's champion coaches as they teach your kids basic and proper football dribbling exercises.
WEEK 2
CONDITIONING AND DRILLS 
Improve on the important aspects of your kids' game. Let our champion coaches teach kids proper conditioning drills for them to develop better coordination skills.
WEEK 3 
PASSING AND GOALKEEPING
For week 3, our champion coaches will help kids develop their football skills with proper techniques on passing and goalkeeping.
WEEK 4 
COORDINATION AND GOALKEEPING
Football's fourth and final week is all about sharpening what kids have learned in the past weeks. It's time to up their coordination and goalkeeping skills with drills like Trapping and Lateral Displacements.