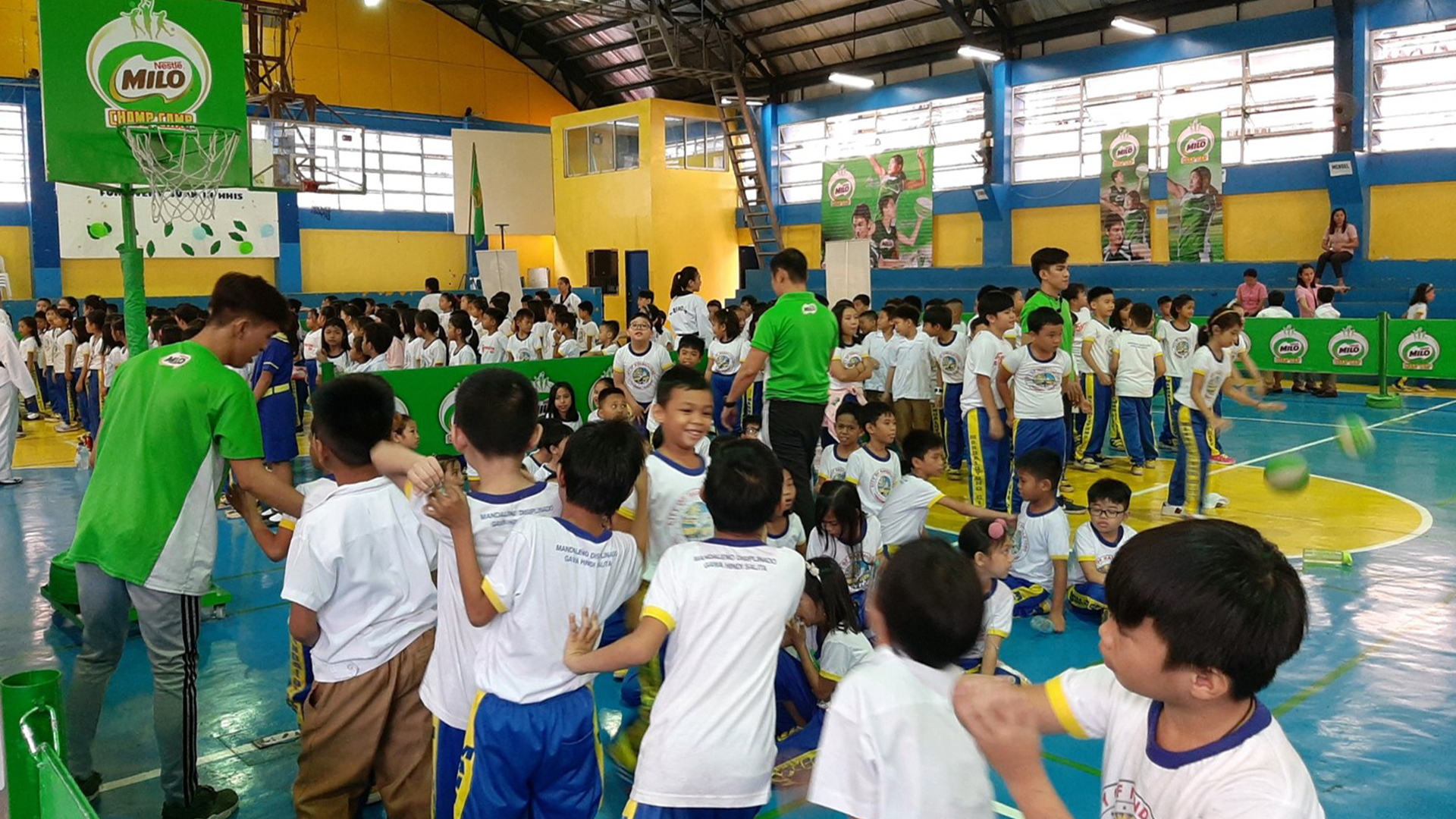 LEARN THE BASICS AND VALUES OF SPORTS IN SCHOOL THROUGH MILO® CHAMP CAMP
The MILO® Champ Camp is a nationwide school tour that promotes the role of sports in a child's holistic growth. In partnership with the Department of Education (DepEd), MILO® Champ Camp has rolled out in many schools.

It has taught millions of students the basics of basketball and taekwondo, and has talked to thousands of parents about the values to be learned from sports and proper nutrition.
EXPANDING THE
MILO® CHAMP CAMP
COACHING PROGRAM
Take a look at how the MILO® Champ Camp has made champions
out of students we've coached from schools we've partnered with.