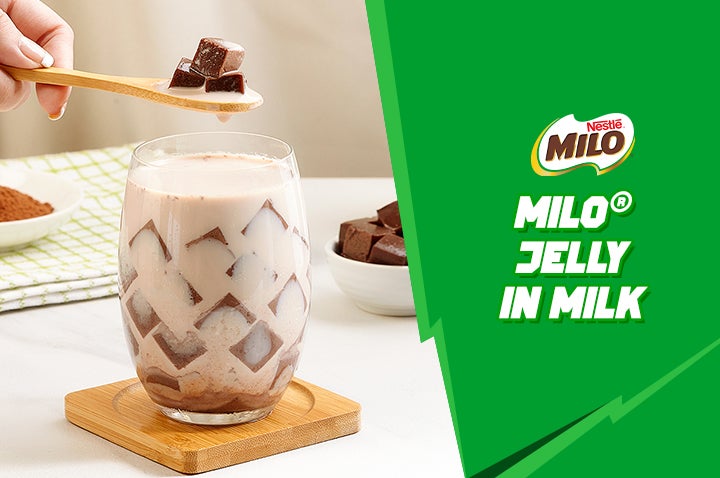 Who says you can't drink MILO® and eat it, too? Try this MILO® jelly cubes tossed in an ice-cold MILO® drink
INGREDIENTS:
24g unflavored gelatin or gulaman
Water
6 heaping tbsp MILO® (or more if desired)
2-3 cups NESTLE® Fresh Milk
Tube ice
MAKE IT:
1
Prepare gelatin or gulaman according to package instructions.
2
When dissolved, add 4 tbsp of MILO®. Transfer to a tightly covered container and refrigerate until firm.
3
Mix the remaining 2 tbsp of MILO® and milk. Set aside.
4
Slice MILO® jelly into bite size pieces and put 1/3 cup into a glass filled with the mixed MILO® and milk drink. Enjoy!