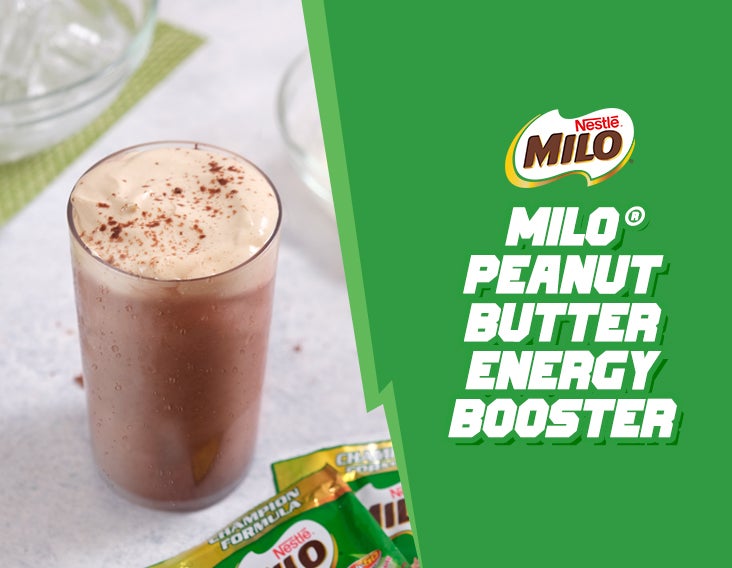 An energy-enriched, protein-packed drink that fast-growing kids would love!
INGREDIENTS:
6 heaping tablespoons of MILO®
160ml Water
Ice cubes
3 tablespoons of Nestlé All Purpose Cream
2 tablespoons of Peanut Butter
MAKE IT:
1
Mix MILO® and water until dissolved. Set aside.
2
In a bowl, whip peanut butter and Nestle all-purpose cream until it doubles in size. Set aside.
3
Assemble your iced MILO® then top with peanut butter foam. Optional: Garnish with more MILO® powder on top.