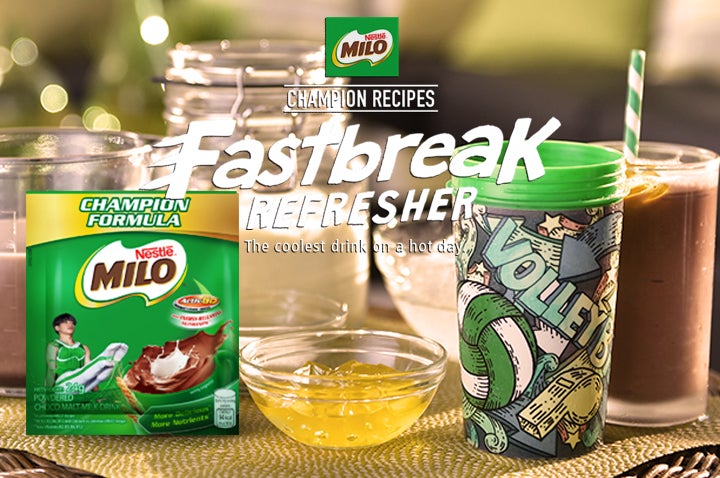 A MILO® mango combo that gives a refreshing twist to the usual go-to drink!
INGREDIENTS:
1-2 tbsp chopped mango jelly
½ cup MILO®
1-2 cups crushed ice
1 tbsp sugar or to taste
¼ cup BEAR BRAND® Powdered Milk Drink
1 cup water
MAKE IT:
2
Blend MILO® mixture, ice, and sugar together in a blender jar.
3
Pour prepared mixture in glasses.
4
Top with powdered milk and mango jelly before serving.