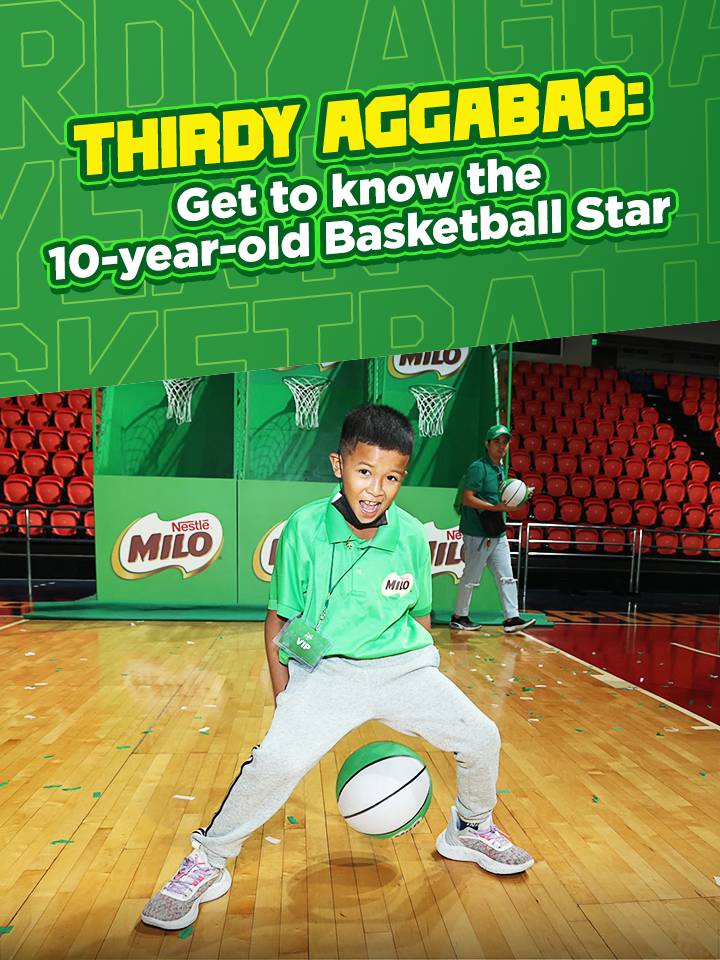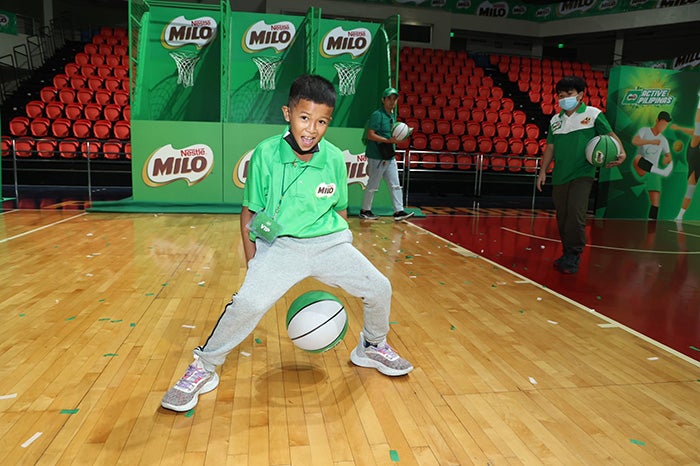 Hailed as the "Little Stephen Curry" of the Philippines," Thirdy Aggabao is a 10-year-old basketball star from Bagong Silang, Muntinlupa who went viral after flexing stellar moves on the court. Exhibiting the potential of a next-generation basketball champ, the promising young athlete caught the attention of big-time players like NBA players Stephen Curry and LeBron James, who saw his viral video.
With sports enthusiasts as parents, the desire to play basketball came naturally to Thirdy. His mother participated in volleyball leagues while his father was a consistent MVP at local basketball leagues in their neighborhood. With an inherent love for sports running through his blood and kids playing nothing but basketball surrounding him, Thirdy couldn't help but fall in love with the sport. And his parents supported him, all the way.
Playing with heart
Taking after his parents, Thirdy joined local sports leagues to gain experience and hone his basketball skills. During one of his practice sessions, his coach recorded a video of him scoring consecutive hoops and imitating Steph Curry's "Night Night" trademark stunt to celebrate his victory. This video broke the internet, which earned him recognition from all over the Philippines, and landed on the radar of his greatest idol, Stephen Curry. 
On the court, this little MVP plays with heart, displaying the same tenacity you see in professional players from the big leagues. From playing for fun and admiring his basketball heroes on TV, Thirdy has moved forward and won in basketball tournaments. 
Shooting for bigger dreams
Thirdy dreams of joining the PBA and aspires to give his family a better life in the future. Trying to ace his way through fifth grade, he tries to strike a balance between his priorities and finishes his assignments with the help of his mom or older brother before spending the rest of the afternoon shooting hoops outside their home. 
Thirdy and his parents are aware of his energy needs, and count on the benefits of drinking MILO to help sustain them. To stay energized, Thirdy starts his day with a glass of MILO and drinks another one with his lunch. Other kids can also enjoy MILO as a midday energy boost. Packed with Protomalt, Iron, and B-Vitamins, MILO can help sustain their energy levels for the rest of the day. 
MILO will sponsor Thirdy's training at the MILO BEST Center, where he will learn techniques that will help him further improve his basketball skills.
Supporting future champs
Champions can come from all walks of life, and Thirdy's story is a testament to this. Raising athletes takes a lot of determination, perseverance, and hard work to succeed. 
Thirdy's parents are also into sports, and the inherent love for sports came naturally to the child because he had the best role models: his parents. Seeing his parents actively participating and excelling in sports helped fuel Thirdy's drive to learn and ace his chosen sport, basketball, too.
More importantly, it was through the parent's love and continuous support that the boy was able to dribble and shoot his way through challenges and navigate everyday life as a young athlete. 
As parents, we are in a position to allow our children to realize their potential and find places where this can happen. Encouraging kids to start early and enrolling them in sports programs will provide them with mentors who can coach them on how to adopt the mindset of an athlete and help them develop the fundamental values they need to pursue their dreams. Young Thirdy Aggabao is proof that you can instill discipline and values that will help a child succeed early in life.
MILO supports young basketball players and other inspiring athletes like Thirdy as part of its thrust to help raise the next generation of champions. If your children are into sports, allow them to unleash their full potential and grant them the opportunity to be trained by professionals. 

Enroll your kids in a MILO Sports Clinic and other MILO sports programs now.