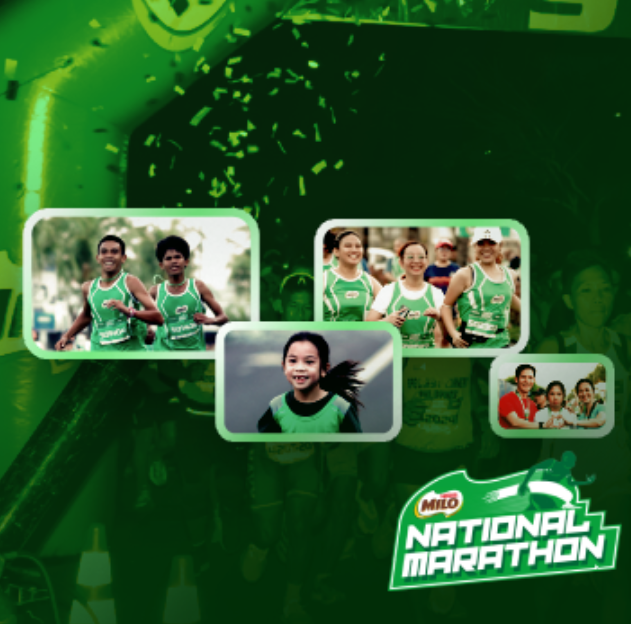 MILO® National Marathon has been the most prestigious running event since 1974. It has taught the values of sports to 3,500,000 runners nationwide, with 85% of its participants coming from schools aged 7 to 17 years old. This celebration of running has also donated over 80,000 running shoes to Help Give Shoes Advocacy since 2010. Don't miss out on the last three legs of the year: Iloilo on September 24, Tarlac on October 15, and Cagayan de Oro on October 29!
Because of the past few years of limited and restricted physical activity, MILO® launched its ACTIVE PILIPINAS campaign to energize and inspire Filipino families to live an active lifestyle through sports programs and events. Through National MILO® Marathon where an estimate of 15,000 runners are expected to join, MILO® and its partners— Department of Education (newport DepEd), the Philippine Olympic Committee (POC), and the Philippine Sports Commission (PSC)— bring together Filipinos of all ages and walks of life to run towards a common goal of energizing an ACTIVE PILIPINAS.
Casual and professional runners alike are invited to kick-off their Champion journeys at the National MILO® Marathon starting line.
Registration for the run will be made available online via bit.ly/milomarathonisback. With race categories from 3K to 42K, runners are sure to find a category fit for their preferences and active goals.
More than just the thrill of the sport and the excitement of the gathering, runners of the National MILO® Marathon will also get the chance to win big prizes from MILO® and its partners.
"'Excited' doesn't even begin to cover how we feel to be able to bring back this much-loved running event to our fellow Filipinos. When the race was announced, we saw and felt the shared excitement of the country, so we look forward to once again energizing the nation on March 26. We are excited to see everyone again at the starting line, where starting line where our Champions Coach Rio dela Cruz and First Olympic Marathon Champion Mary Joy Tabal had their early marathon experiences before they became the Champions that they are today. " said MILO® Sports Head Carlo Sampan.
Online registration is now open! so don't miss out on the chance to reboot your Champion journey! Start your run toward the finish line by registering for the National MILO® Marathon now