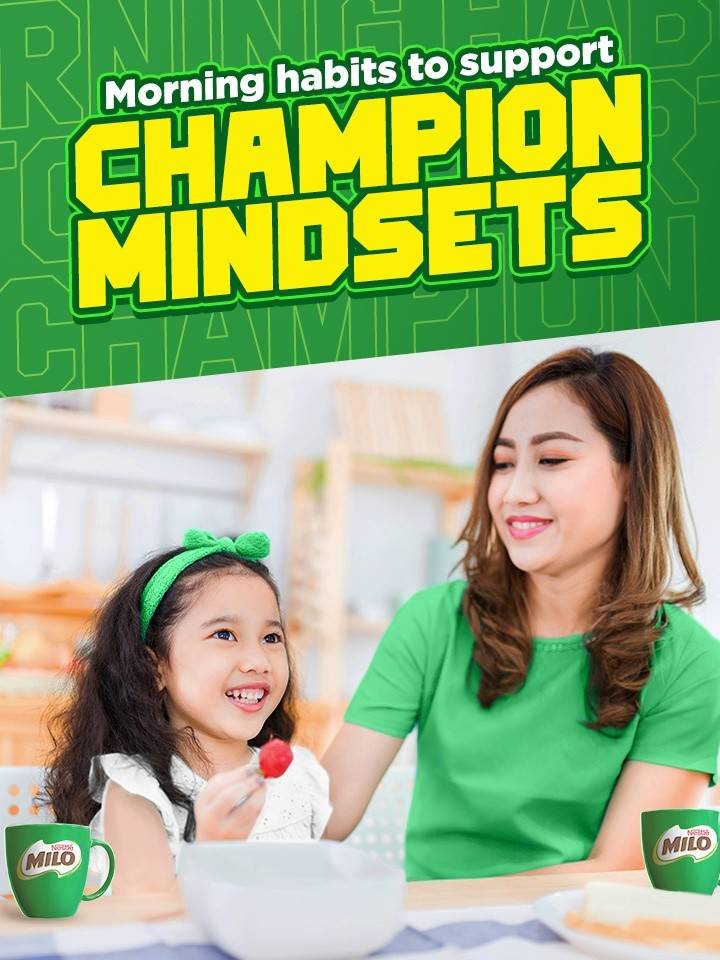 How To Have A Champion Morning With Your Kid
Everyone is busy nowadays, especially moms. Sometimes, between juggling work and managing a household, it feels like moms barely have any time to breathe, let alone have breakfast with the family.
But, being present for your kids during mealtimes, especially at the start of the day, can greatly impact a child's outlook on life. Studies have shown that having a family meal helps not just in the child's physical health but also in their mental well-being. It even helps develop a child's self-esteem. And it all stems from bonding and healthy communication over good food.
Having a shared meal at the start of a busy day can be hard to manage, but we've got some tips for moms to take advantage of what is arguably the most important meal of the day so they can have champion morning with their kids:
1. Set aside a regular time for breakfast
Having a regular time for breakfast not only builds better habits but also gives kids something to look forward to. Also, a set time for breakfast ensures that the whole family will make time and be present for it.
2. Prepare a balanced and healthy breakfast
An ideal breakfast is one that gives kids energy to start the day, so having a balanced and nutritious meal is important. Make sure that you include a source of carbohydrates like bread, rice, or cereal; protein like eggs; and something packed with vitamins like fruit. Pair your balanced meal with a warm glass of MILO®, which has Champion Energy Nutrients like PROTOMALT®, Iron, and B-Vitamins, and the goodness of milk.
3. Get the kids involved
Make breakfast a time for bonding and creating new memories by getting the kids involved in breakfast prep. This can be harder during busy weekdays, but it can be as simple as asking the kids to plan out an easy, healthy breakfast menu for the week or letting them make their own MILO® drink. Weekends can mean making pancakes or cooking a delicious -silog meal together.
4. Give everyone plenty of time to eat
Nobody enjoys rushing through a tasty meal, so make sure that you set aside at least 30 minutes for breakfast. Having longer meal times also means more time to have a great conversation and to bond with each other.
5. Ask about their day
Get more involved with your kids' lives by simply asking them about their day — and make sure to share about yours, too. While some kids may take time to open up, regular and constant conversations over breakfast make them more likely to share with you and also builds their self-esteem.
A nutritious, balanced breakfast with the delicious and nutritious choco-malt drink MILO® together with the family will not only bring moms closer to the kids, but it will also ensure that kids develop better habits and a positive outlook on life!