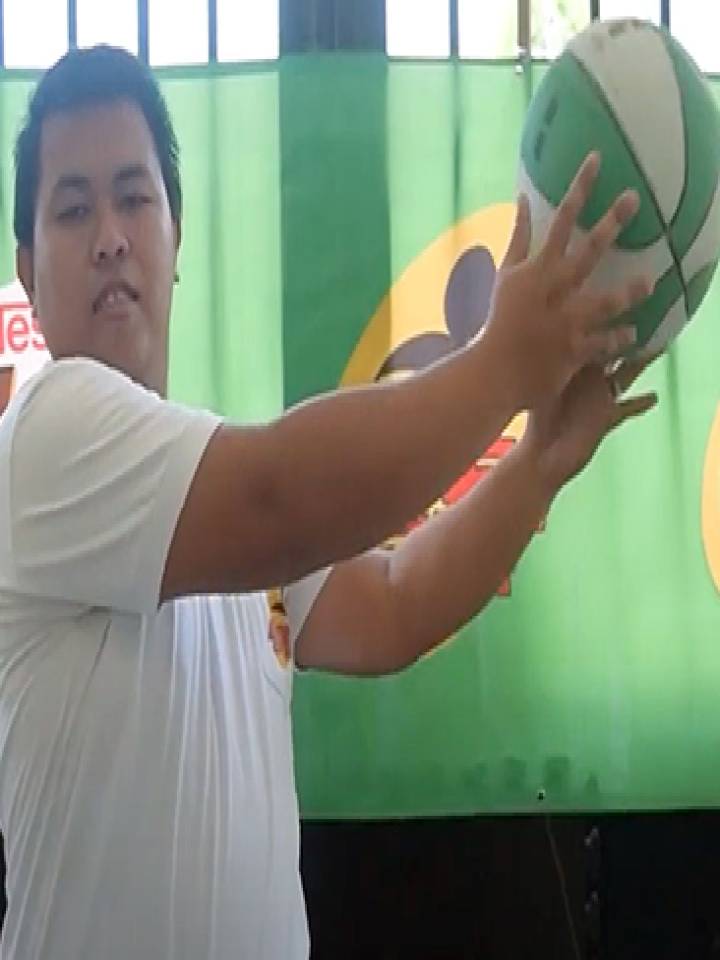 MILO® Sports Clinics, the country's proven and longest-running grassroots sports program, and its partner organizations are bringing sports in the comfort of every Filipino home. From April 20 to May 15, the MILO® Sports Clinics Online will go on social media platforms to offer a select range of sports clinics for kids who are interested in learning a new sport. Parents can engage their kids in a four-week training program that will teach them the basics and fundamentals of basketball, volleyball, taekwondo or gymnastics – all for free.
The online sports clinics form part of the MILO® Home Court initiative, which places parents and the home as the springboard on which kids begin their sports journeys. It also represents MILO®'s digital initiatives to ensure kids stay active and healthy while staying safely indoors.
"Bringing our signature Sports Clinics online will enable parents to hone their kids' skills safely, and will help nurture lifelong character-forming values such as discipline, hard work, and self-confidence," said Luigi Pumaren, MILO® Sports Executive."Now more than ever, we need to keep the safety and wellness at the forefront. We are doing this to inspire kids to never give up on their dreams of becoming tomorrow's champions."
The program will feature sports fundamentals to be conducted by MILO®'s expert coaches and mentors from its trusted partners. Each week will focus on a specific skill that kids can practice daily on their own. Premiere sports academy BEST Center, known for its notable graduates like MILO® Champions Kiefer Ravena and brothers Juan and Javier Gomez di Liano, will facilitate easy-to-follow physical regimen for both basketball and volleyball to help kids step up their on-court game. Club Gymnastica, the esteemed gymnastics school that gave SEA Games gold medalist Caloy Yulo a headstart in competitive gymnastics, will share fundamentals focused on improving form and balance. Philippine Taekwondo Association (PTA), the organization behind multi-medalist and MILO super jin Pauline Lopez, will lead rudimentary taekwondo routines.As a member of the National Sports Associations (NSA), the PTA will ensure that the training module ascribes to the NSA standards.
Parents and guardians can simply tune in to MILO® Philippines' Facebook page and the sports organizers' YouTube channels for the free weekly online sessions and are encouraged to join their kids in their lessons. MILO® will be awarding e-badges of participation for all who complete the training
"With the fun recreational activities that they can do together in MILO® Sports Clinics online, we hope to uplift the spirits of Filipino families. We are excited to see how kids and parents grow their bond through sports," expressed Pumaren. "MILO deeply appreciates the commitment of its sports partners the BEST Center, PTA, and Club Gymnastica, in making this endeavor possible."
The MILO® Sports Clinics Online form part of MILO®'s ongoing digital sports programs including Champion LIVE and Champion Minute. MILO®'s series of online programs are in support of the Global Recommendation on Physical Activity by the World Health Organization (WHO) where children five years and above should engage in physical activity for an accumulative 60 minutes every day. This delivers physical and psychological benefits such as healthy bones, muscle and joint development; strong heart and lungs; high levels of coordination and movement control; proper weight; and improved control over symptoms of anxiety and depression.
Along these sports programs, kids can make their daily exercise more energizing together with the new MILO® Champion Formula that contains more milk, packed with more Champion Energy Nutrients na PROTOMALT®, Iron, at Vitamins B2, B3, B6, and B12, at mas sulit dahil mas pinarami na ang isang sachet at the same suggested retail price, parents and their children are given the right energy to stay active and healthy at home.
Head over to these YouTube channels to join the MILO® Sports Clinics Online: Basketball and Volleyball (The BEST Center), Taekwondo (Philippine Taekwondo Association), and Gymnastics (Club Gymnastica Ph).
Visit MILO® Philippines' Facebook page (https://www.facebook.com/milo.ph) to know more about MILO® Sports Clinics Online and get up-to-date news on its ongoing digital sports programs.