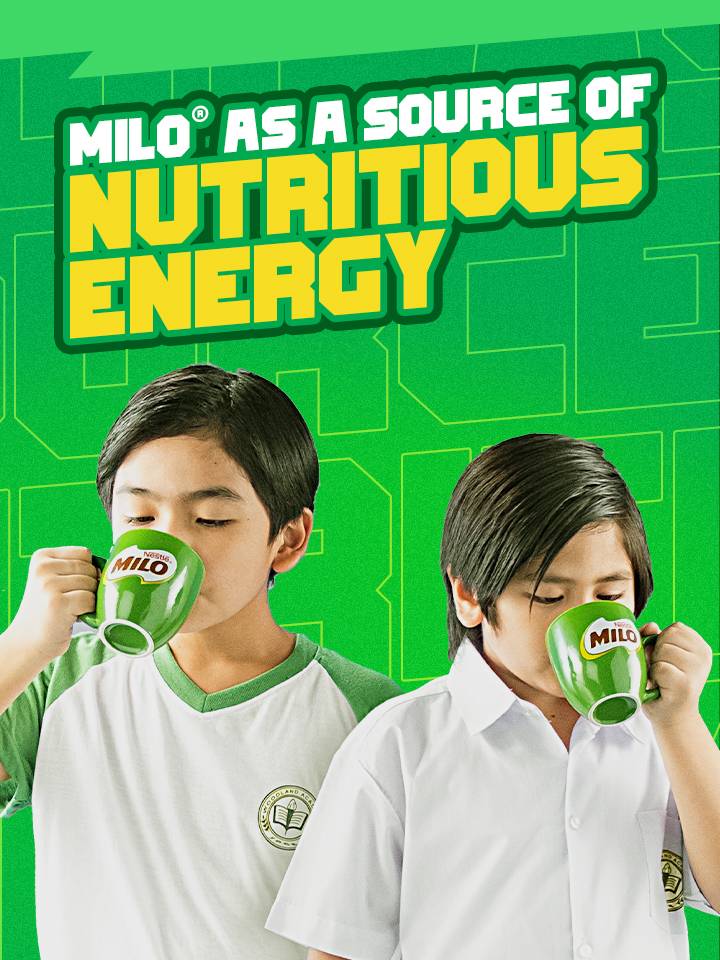 MILO® "nutritious energy" means that the ingredients contained in one serving of MILO deliver calories from a nutritionally balanced source of nutrients.
MILO® is a reliable energy food source that provides energy from a balanced ratio of carbohydrate, protein, and fat together with selected vitamins and minerals to ensure your child is set for his/her day ahead.
Nutritional Value of MILO®
With a balanced ratio of macronutrients and micronutrients, a glass of MILO® provides a combination of nutrients that are essential to your child's growth and development:
Protein: a glass of MILO® (with water) provides about 11% of the daily protein requirement for the body's building and repairing processes
Vitamins and minerals: a glass of MILO® (with water) provides a source of 6 vitamins (vitamin B2, B3, B6, B12, C, D) and 3 minerals (calcium, iron, phosphorus) that deliver 25% of the children Nutrient Reference values
MILO as Part of a Balanced Diet
With nourishing ingredients and a great taste, MILO® is a nutritious drink that is suitable for your active child. Complement your child's diet with a glass or a pack of MILO® a day to give him/her the energy and nutrition they deserve!