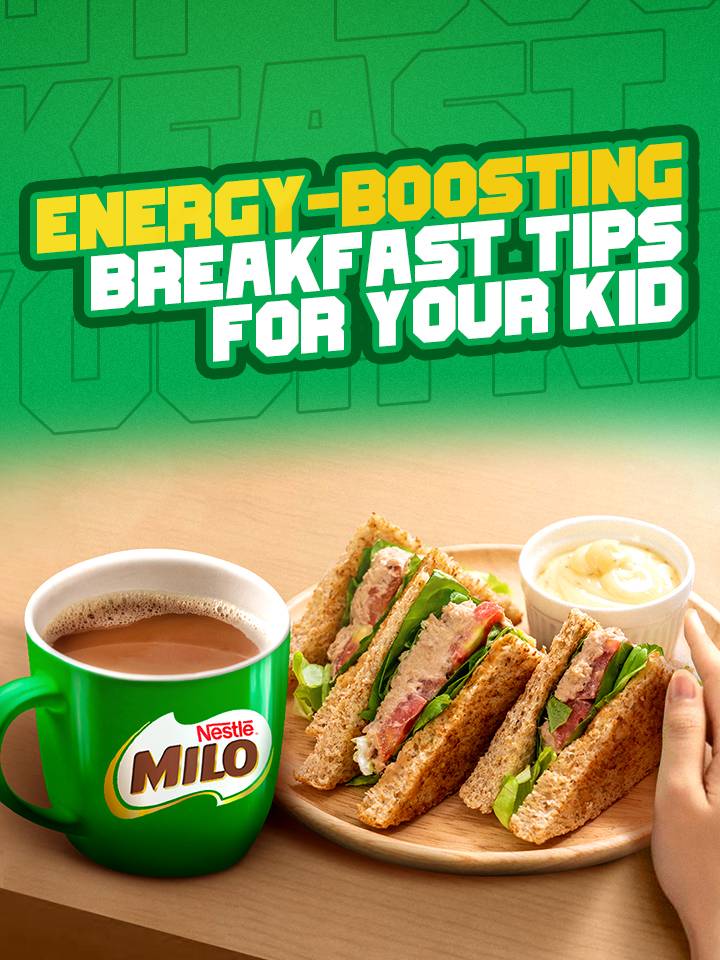 The reality of rushing the family through the morning and skipping breakfast might sound familiar to many of us. Breakfast is defined literally as the meal that breaks the fast and, as such, provides the energy to start the day! Nutritionists have recommended that breakfast should account for 20-25% of the total daily recommended energy.
Consumption of breakfast is part of a healthy lifestyle. It has been shown to provide essential nutrients for proper growth and development, help school learning performance. A family meal also provides the benefit of promoting language and socialization.
Things to Keep in Mind
We understand that breakfast is often a compromise between having enough time to cook while being on a morning rush. Here is some advice when it comes to preparing breakfast.
Both breakfast quantity and quality are important: A wholesome breakfast is essential in providing the energy needed for your child to help him/her with their active day ahead. Make sure to include protein, cereals/carbs, fruits and vegetables for a balanced breakfast.
The Secret to Having a Balanced Breakfast
The right breakfast is instrumental in setting up children for their increasingly busy and demanding days. Therefore, as part of a healthy breakfast, MILO® helps provide the energy children need to get the best out of their day. Made from the goodness of ingredients such as malt barley, cocoa, and milk, and fortified with vitamins and minerals, MILO® gives your child the essential nutrients they need.