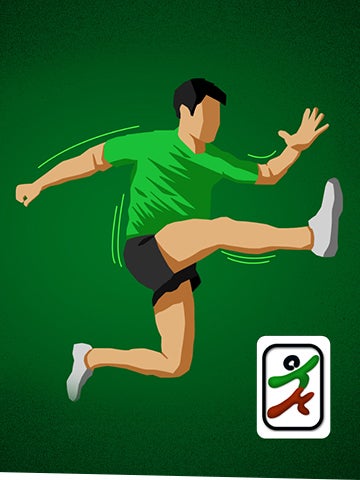 Physical Literacy Fundamentals for Kids
There is an exact science behind physical fitness and basic forms of exercise. Experts from the UP College of human Kinetics can teach you and your kids the FUNdamentals of physical literacy in this FREE 4-week program.
WEEK 1 
PHYSICAL FUNDAMENTALS THROUGH GAMES
Start off Week 1 by focusing on activities that help develop how quickly kids respond to instructions. This week is all about kids' agility and quick reaction time as they move into different directions.
WEEK 2
FUNDAMENTALS: SPEED AND POWER
Kids need to move those muscles as we help them develop their speed and power by jumping and moving into different directions.
WEEK 3 
FUNDAMENTALS: BONE STRENGTH AND MUSCLE DEVELOPMENT
It's important for kids to develop bone strength and muscles. Gets kids familiar with impact activities that strengthen bones and muscles such as jumping and hopping.
WEEK 4 
FUNDAMENTALS: COORDINATION AND BALANCE
Speed, power, and strength are all useful in sports. But kids also need to hone their balance and coordination for better movement. Let's close week 4 with exercises that develop balance and hand-eye coordination for kids!