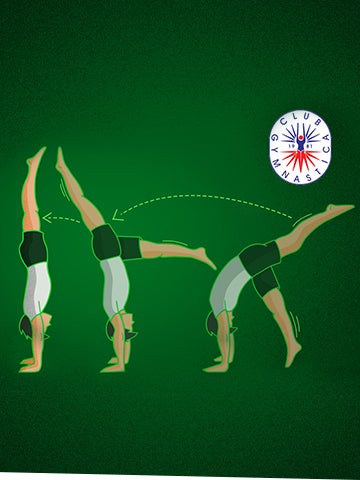 Basic Gymnastics Free 4-Week Program for Kids
Join your kids as they learn the basics of gymnastics in this FREE 4-week program, organized by Club Gymnastica.
WEEK 1 
WARM UP, STRETCHING, AND CONDITIONING
Get into the basics of gymnastics. Learn proper warm up, stretching, and conditioning techniques like Half Split Then Full Split and Straddle, before your kids fully jump into the program.
WEEK 2
BASIC GYMNASTICS POSITIONS 
Broaden your kid's knowledge about basic gymnastics drills and exercises. Challenge them to learn the Candle Stick, Pike and Legs Over Head positions!
WEEK 3 
HOW TO DO FORWARD ROLLS
It may look easy but it's extremely challenging. Let your kids learn how to do forward rolls.
WEEK 4 
HOW TO DO HANDSTANDS
To close the gymnastics program, challenge your kids to do the Plank Position and Hollow Position so they can ease into learning to do Handstands!