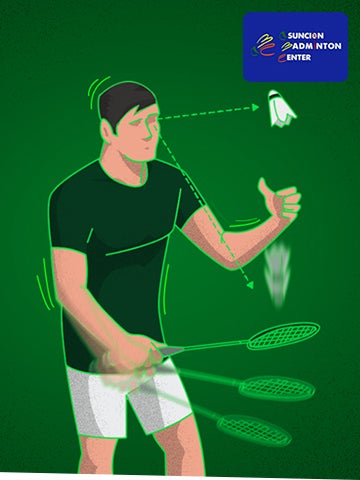 Basic Badminton Drills & Footworks Program for Kids
Do your kids want to test their agility and footwork in the court? Then maybe badminton is for them! Learn the fundamentals of badminton with our expert coaches from the Asuncion Badminton Center in this FREE 4-week program! If you have no racket at home, your kids can still lean basic footwork from our drills.
WEEK 1 
BADMINTON BEGINNERS ONLINE CLASS
Smash your way into Week 1 of our basic badminton drills. Learn the proper warm-up, right grip, and hand-eye coordination exercises.
WEEK 2
BADMINTON FRONT AND DEFENSE FOOTWORK
Ready to hit week 2 of badminton? Kids, here are more basic ways to hit shuttles. There are also two basic footworks to learn from this week's lesson: the V Front and defense footworks.
WEEK 3 
BADMINTON BACK FOOTWORK
This third week of badminton is about further improving footwork. Kids can now learn how to do the V Back footwork and the running forward and backward footwork!
WEEK 4 
SHADOW PLAY
Badminton's fourth and final week is all about putting together the lessons kids learned in the past three weeks. Kids can now practice the V Front, Defense, and V Back footworks as if they're in an actual game to cover all sides of the court.